We buy over 40 houses each month, renovate them, and then rent them out to our tenants.
We aim to complete the purchase within 28 days and immediately pay you into your bank account
answer all your questions
We help you with the sales process and are always here to answer your questions
WE BUY YOUR HOUSE FOR CASH
Sell UK Property is the market leading direct house buyers in Lancashire and the North East. We buy houses in all the key areas of the the North East (including Middlesbrough, Stockton, Hartlepool, Durham County, Darlington and many smaller towns) and Lancashire (including Burnley, Blackburn, Padiham, Nelson, Brierfield, Blackburn, Darwen Accrington and Colne).
If you need to sell your house fast, then Sell UK Property and our family group of companies are here to help and we promise to make you a cash offer for your property quickly. We have the cash ready to buy your house quickly, with no chain or fuss. We have been acquiring houses for over 14 years and our wealth of experience and expertise in this field allows us to offer you a quick, professional, yet personal service.
Selling Your House Fast Is Easy

There may be many reasons why you want to sell your house fast. You may be an investor that wishes to exit, prevent re-possession by the lender, or you may have difficult tenants. Alternatively, you may wish to relocate quickly or need money for other purposes. The sale may be related to inheritance, relocation or separation. Whatever your need, we can provide you with a quick offer and fast completion of sale, so you can get the money you need quickly.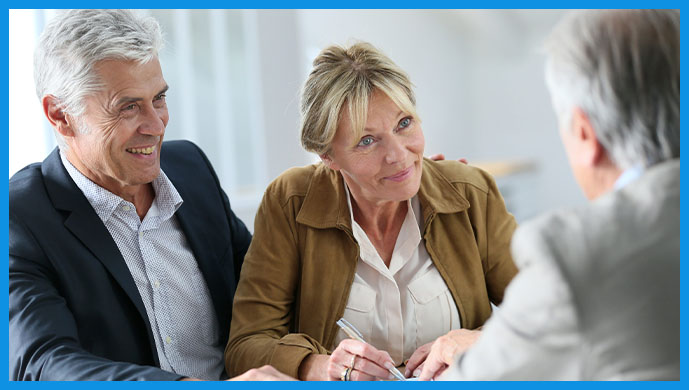 Personal Service - We are Local
Unlike most other fast sell companies, we are based in your area. We specialize in East Lancashire and the North East and have offices in both of these regions. We will visit you to assess your house fully so that we can give you the maximum possible offer. Other companies just look at the market prices for the area and discount that by a percentage to offer you much less than your house is really worth.
Houses Bought Over 14 Years By Family Group
£100M+
Target Completion Time in Days
21
Company Staff in our Family Group
45+
Total Houses Under Our Group Management
2000+
Free Valuation of Your House
Get a free offer on the cash value of your house now. Simply complete 
GET CASH OFFER
 form or call our hotline number above.
Recent reviews from our customers
"I was Pleased with their Service and Speed…"
I had purchased a 2 bedroom terraced house in Burnley for investment many years ago. It was in need of a lot of repairs which I could not pay for. It was vacant and was costing me money as I still had to pay the council tax on it. I had put is on sale with an Estate Agent and it had been on sale for over 1 year with no serious offers. I approached Sell UK Property and completed their on-line form They are local and are based at Time Technology Park – just down from junction 8 on the M65 motorway. They are part of a group of companies dealing with low cost houses in this area. They called me to arrange a viewing the following day. The day after this they made me an offer. The offer was lower than what I had the house on sale with the Estate Agent but it seemed fair as they were looking to complete the purchase quickly and would pay my solicitors fees. I went ahead and am happy to provide this statement. Although I would have liked more money for the property, I am pleased with their service and speed and would recommend them.
"They are Local and Provide a Friendly Service"
My mother had lived in this 2-bed house in Nelson for 30 years but now it was getting hard for her as she could no longer go upstairs. She had moved into alternative more suitable accommodation and the property was vacant. I thought about renting it out but could not find suitable tenants and so decided to sell it. The house was in need of a full renovation and the Estate Agent said it could take 6 months to sell. My brother recommended Sell UK Property and I called them. They took some details and met me at the property. They assessed it properly and then came back with an offer. I thought about it for a few days and the agreed to sell. The sale was completed in 2 weeks. I am happy to recommend Sell UK property to anyone who wants to sell quickly. They are local and provide a very friendly service.
"They agreed a fair price and purchased quickly"
I had two buy-to-let houses in Teesside. One was in Middlesbrough and the other one was in Hartlepool. They viewed both properties and made me a fair offer for both which I accepted. The pruchases were completed within a month.
"We were able to sell quickly when my father passed away"
My parents had lived in this 2-bed house in Burnley for over 25 years. When my father passed away last year, my mum had to come and live with us. We needed to convert one of the rooms downstairs into a bedroom for her and she needed additional equipment. She decided to sell her house and Sell UK Property were able to buy the house quickly and make a cash payment within a few weeks. The people I dealt with were very professional and courteous.
"They bought all 5 of my houses quickly – Thank you"
I had acquired 5 properties for investment in Padiham, Burney and Nelson. These were a mixture of 2-bed and 3-bed terraced houses and 4 of them were rented out. I needed to go into partnership with my brother and buy a big property in Birmingham. Needed the money quickly. Sell UK Property were very good at assessing all of the properties quickly and giving me an offer that was reasonable considering the circumstances. The company bought these properties quickly in one transaction. I would recommend this company to anyone wanting to sell their property in this area.
"I am Glad I used them"
I had purchased a 3-bed house in Brierfield before the recession in 2006 with a mortgage. The prices on properties went down but I was still able to pay the mortgage via the rent. When the last tenant moved out last year they left the property in a very bad state and it needed a lot of renovation. I simply could not afford this and the mortgage debt started to pile up. The advice I got from several family members was that I should resell it myself rather than let the bank take possession. When banks take possession they sell it for a very low amount and then I would be liable for a lot of money. The lesser of two evils was to sell it directly myself. I am glad that Sell UK Property purchased this quickly from me before the bank took possession. The estate agent was just too slow and every month the debt was building up. My sister suggested I sell directly to Sell UK Property. She knew the company and said that they would give a fair price and get things done quickly. I am glad I used them. I still had to pay the difference to the bank but it was less than it could have been had the possession gone ahead.
"Property was in poor condtion but I got a good offer"
My tenant had left my house in Peterlee in very poor conditon. They viewied the property and made an offer the following day. They completed the purchase and paid me in 5 weeks.